Team
How to set up a new account?
It's very easy. Go to our Nozbe Teams website and tap on the "Set up your team" button. First, you need to type your email address and password. Then add your name, team name, and verify your email address. After email verification, you will be able to log in to your Nozbe Teams account.
How to Invite New Team Members?
Once you have your account, you can invite new users to your team in Nozbe Teams.
To add a person to your team, tap on the "Add new team member" button in the left panel. Enter the email address and tap on "Next". This person will receive an email invitation to your team.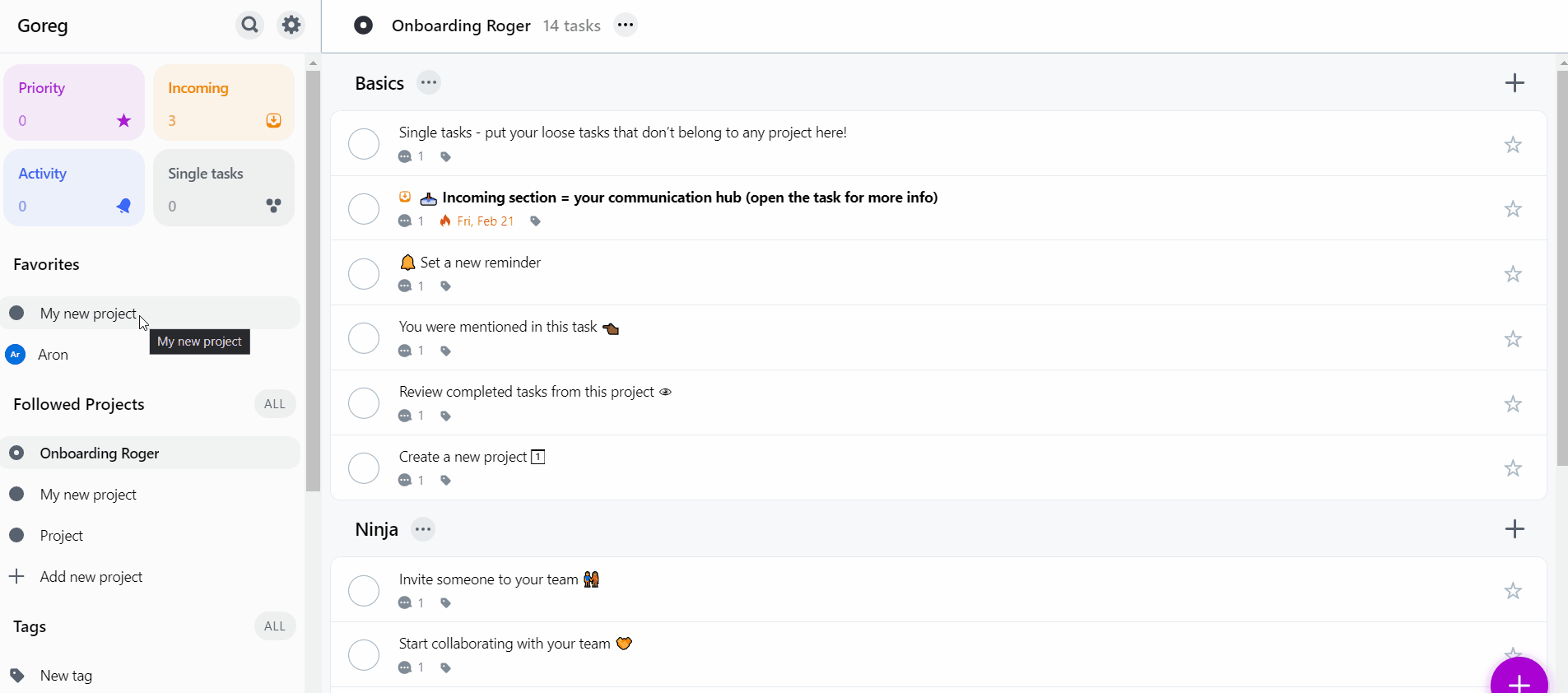 To join it, they will have to set up new accounts, using a link from the email they will receive as an invitation from you. They must confirm their emails too before logging in to the new accounts.
New users will automatically have access to all team projects, unless they are limited access projects.
How to Remove a Person from My Team?
You can always remove someone from your team.
Go to your Team view, choose the person by clicking their name, and then get to their details by using the three dots visible next to their name. You will see there an option "Remove from team". In the next window, tap on "Remove" to confirm your decision.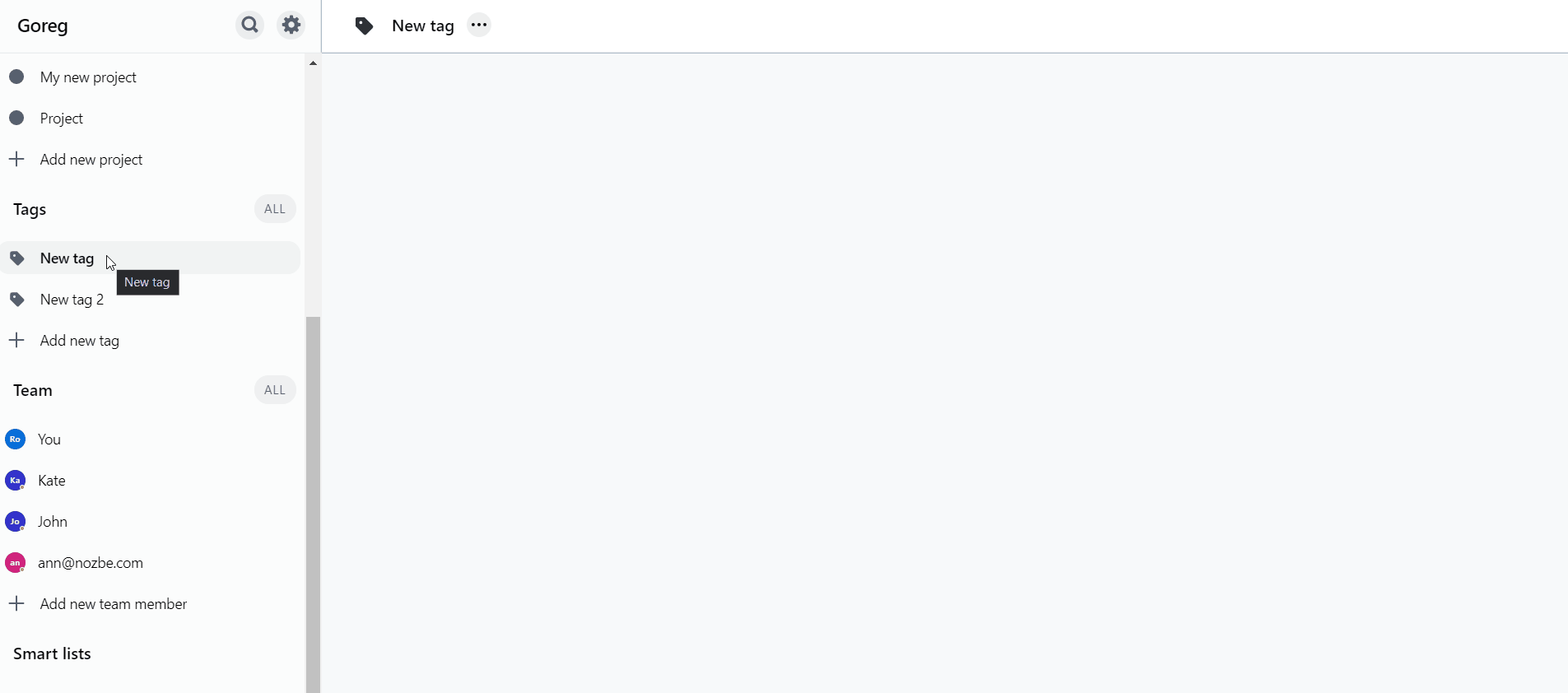 Can I Change a Team?
It is not possible to be a team member in more than one team with the same account.
If you receive an invitation to a different team, you will need to either create a new account with a different email address or cancel your current account.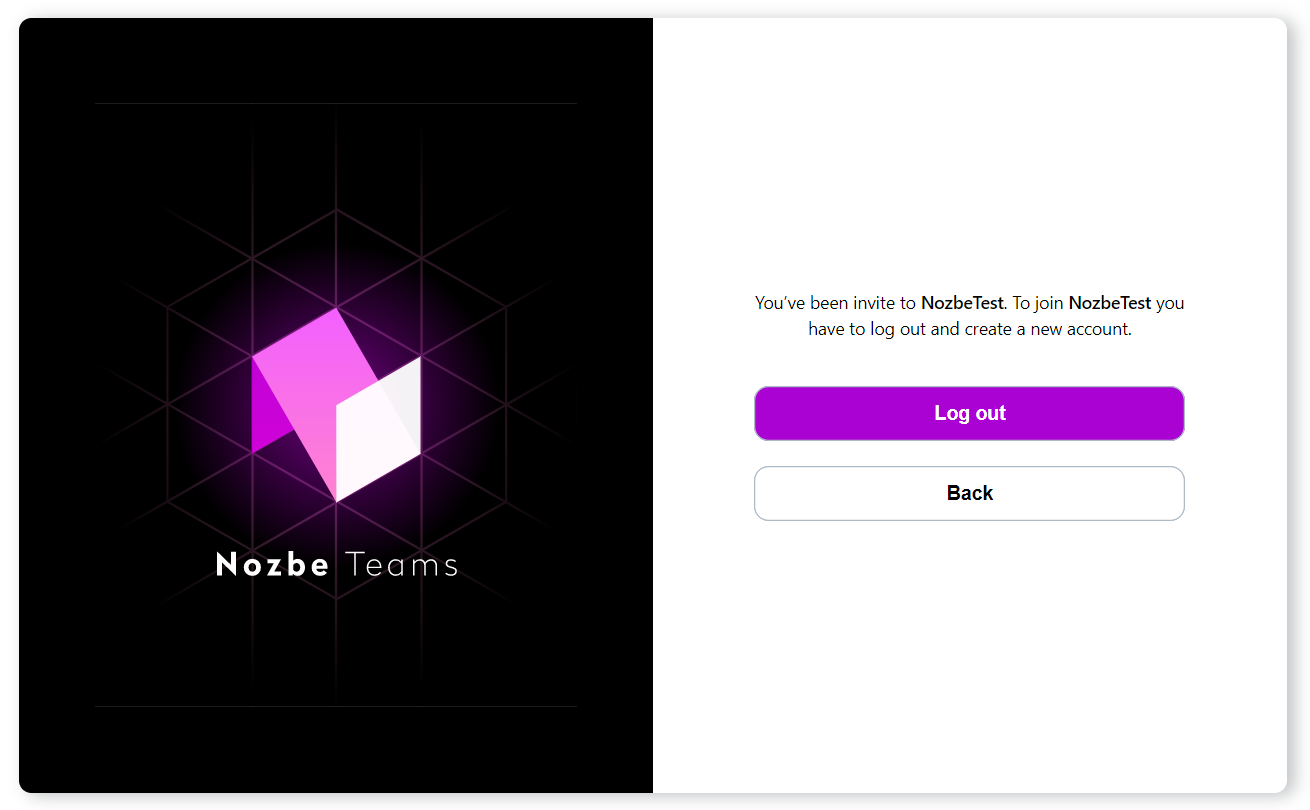 How to Manage Your Team
In the "Team" section, choose a person, and open their panel. There, you'll see various options:
Promote to admin (or Remove admin status) - you see here the current role of this person in your team, and you can promote the selected user to an additional team admin or demote the team admin to a team user again

Remove from team - you can remove somebody from your team.

Show all completed - you can view all the tasks completed by that person

Copy task list link - you can copy a link to that user's task list

Favorite - mark the user as your favorite team member. Once you do it, the user will be displayed in the "Favorites" section in the left panel
If the user hasn't activated the account yet, you can additionally set their name and description. That way, other team members know who they are even before they join the team.