Single tasks What are Single Tasks?
In the Single Tasks view, you will find all loose tasks that don't belong to any project. They are single actions that you have to get done apart from your regular projects.
How to create a Single Task?
You can create Single Tasks in your Priority or Single Tasks view. Just tap on the big "+" icon in the bottom right-hand corner. Unless you assign a task to a project, it will automatically appear on your Single Tasks list.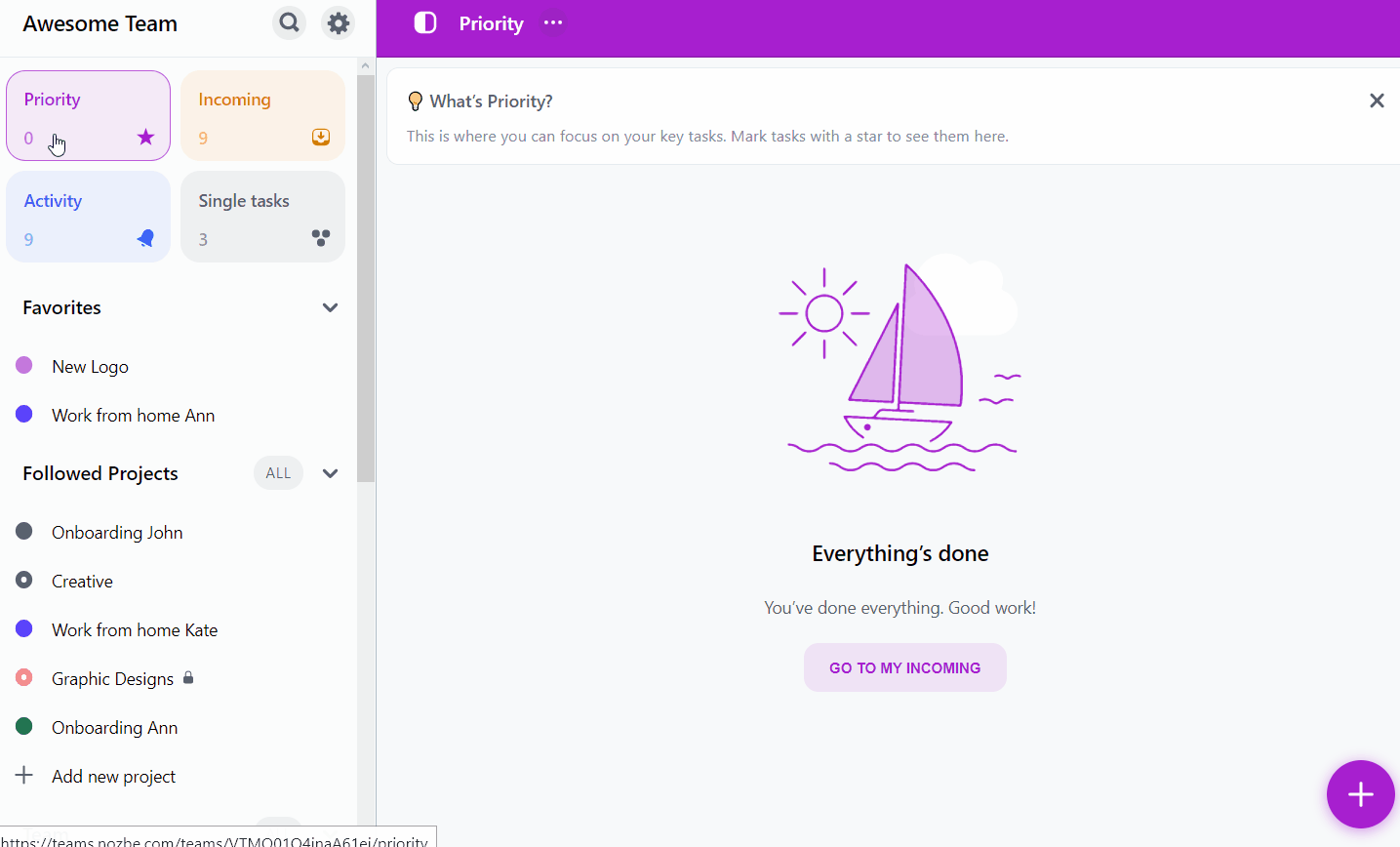 You can also create a single task for another team member.