Email tasks How to Start Emailing Tasks to Nozbe Teams?
One of the most useful features is to email tasks and attachments to Nozbe Teams. All you need to do is activate this option.
To do so, open the Settings window, and tap on "Add tasks via email" option. It will be instantly activated, and you will see your automatically generated email address. You can copy it to the clipboard.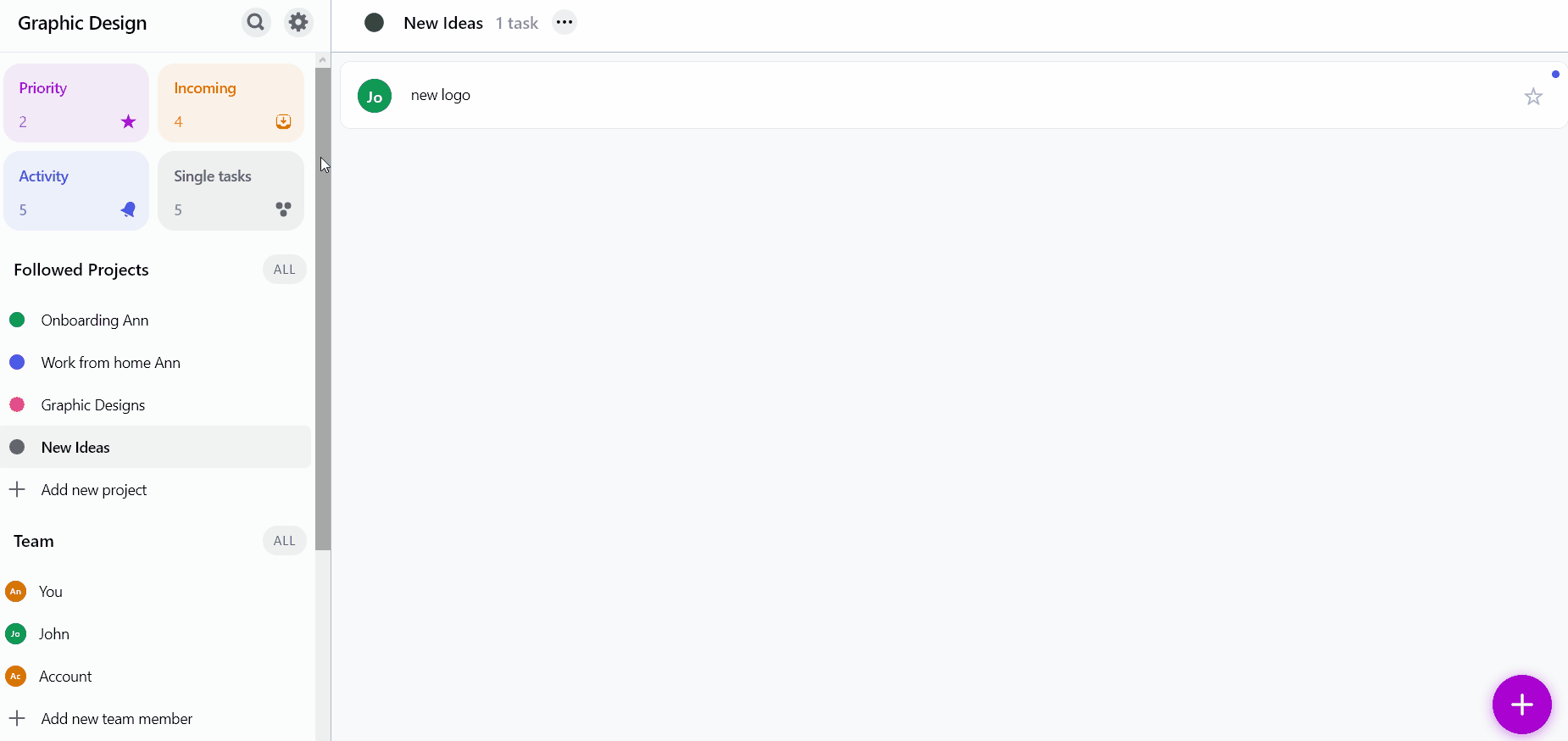 Now, to send the first task, you need to go to your email client. Open a new message, and paste the copied address.
The email's subject line will be your task name. The text you add in the body of the email will become your task's comment. All the email's attachments will be added to the comment as well. If your email has more than 4000 characters, the system will automatically generate and add a PDF version of that message to your task.
How to Send Your Task to a Specific Project?
If you don't add the specific destination, your email will appear in your Single Tasks and Incoming views.
If you want to send a task to a specific project, you need to go to that project, open its menu, and choose "Add task via email" option.
That's it! You get the email address you have to use to send your tasks to that project.

How to Send your Task to a Specific Section in a Project?
It's very easy, and it works the same way as sending a task to a chosen project.
Just tap on the section menu and choose as before "Add tasks via email" to generate a unique email address.

Trick: How to Add Your Task to the Bottom of the list?
If you want to add your task to the bottom of the list, you can easily do it.
First, you need to generate an email address for your section or project. Then, you add .down just before @ sign.
For example, if your address is ahjxah.rv5hfm@nozbe.email, it will look like this:
ahjxah.rv5hfm.down@nozbe.email
Trick: How to Add Your Task as a Priority?
It's a useful trick if you need to add a task to your Priority.
Just add ! in the first line of your email body, and that's it! Your task will appear as your Priority.