Referral Program
Benefits
Do you already have an account in Nozbe Teams and enjoying it? Why not considering inviting others to set up their own teams? In Nozbe Teams you can profit from our referral program.
Thanks to the program you will build up your own affiliate commission. For each new customer that purchases Nozbe Teams for a year you get 25% of your affiliate credit. Your current credit can be used to fund Nozbe Teams account at any time.
Referral link
To use your referral link, go to account settings and tap on Refer a team to Nozbe.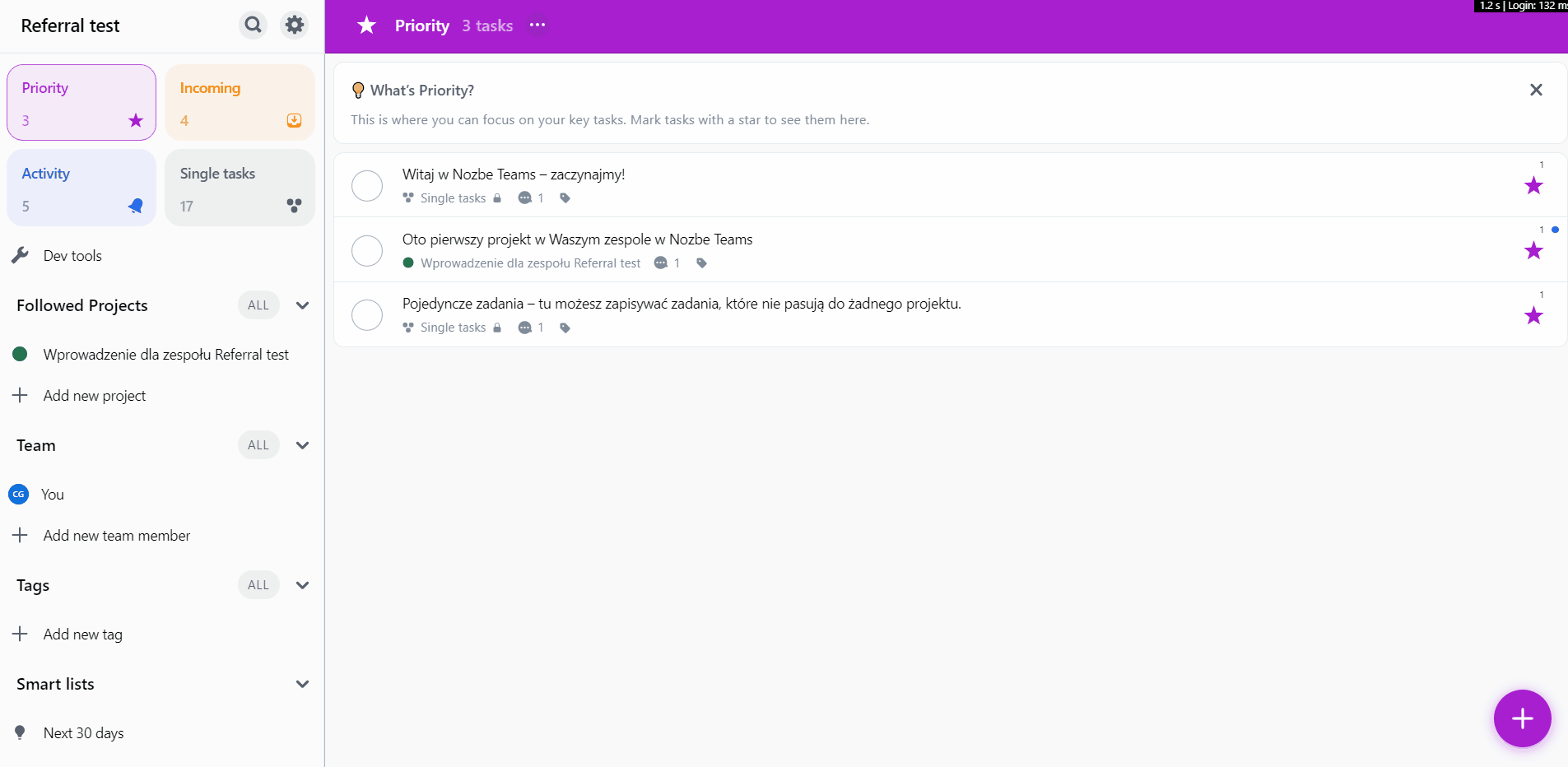 The link should look like that:
Get.Nozbe.com/…
Send this link to the people you wish to refer.
Of course, you can customize it and set your nickname at the end:
Get.Nozbe.com/YOURNAME
Purchase for your credits
For every new customer that used your referral link and purchased for a year, you get a 25% commission. Because of that, if you build up enough credits, you can use them to pay for your account.
Here is a good example - if four customers upgrade to Premium for a year with your referral link, you can pay for your account for a year free of charge just cashing in your credit (4 * 25%)!
To pay using your credits, simply open Refer to Nozbe and use Extend your Premium plan: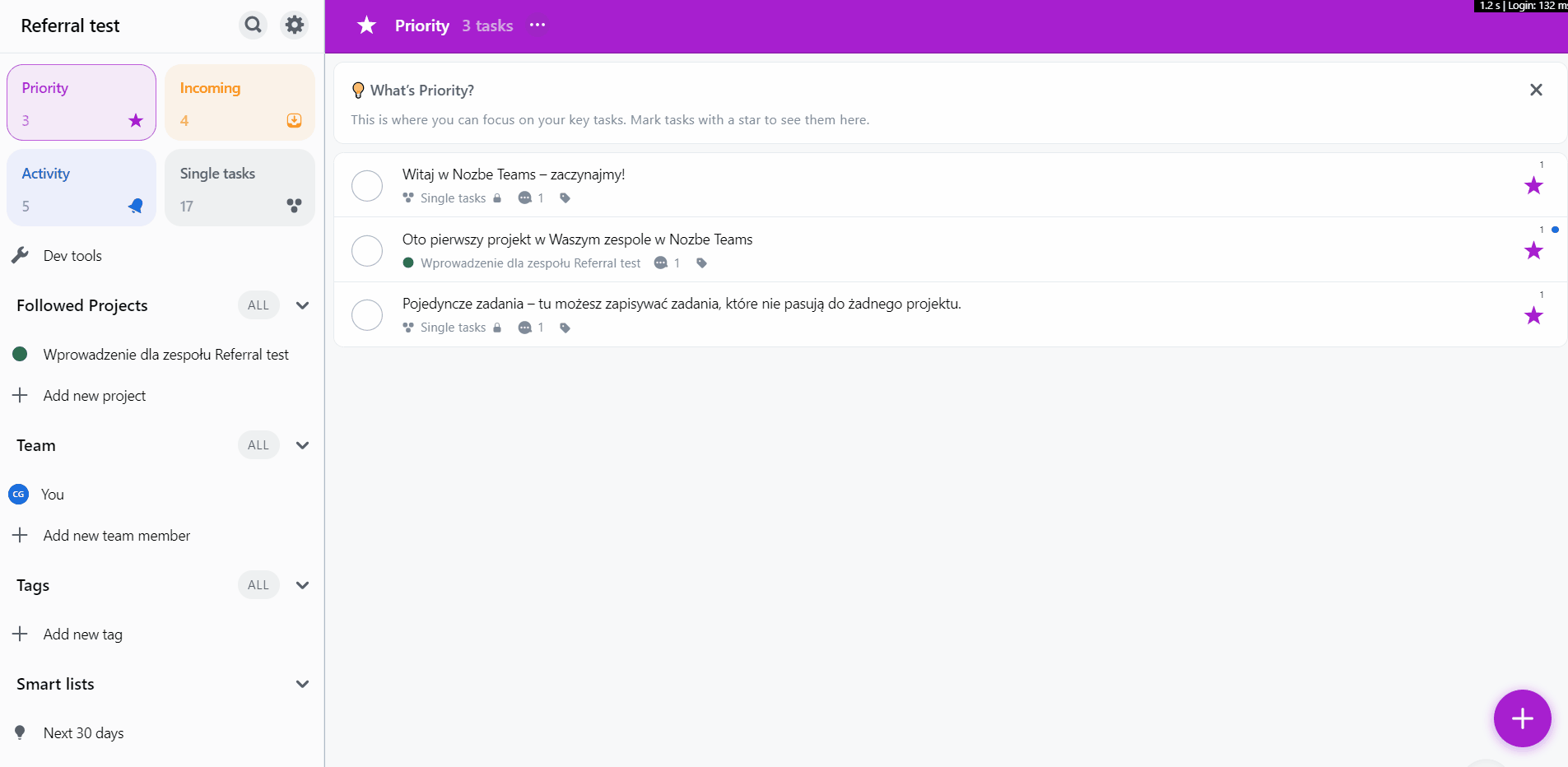 Please, note that in order to use credits you need to have a free/trial account or Premium subscription bought via web app. If you have a subscription bought via Apple/Google in-app purchases you will need to switch to 2CO (web app).