Referral Program
Video Introduction
See how you can make money or gain free months of Nozbe and Nozbe Personal by referring friends and businesses to use our apps.
Benefits
Do you already have an account in Nozbe and enjoying it? Why not consider inviting others to set up their spaces in Nozbe? Thanks to it, you can profit from our referral program.
With our affiliate program, you will build up your affiliate commission. For each new customer that purchases Nozbe for a year or a month, you get 25% for their payment. You will receive commissions on all payments from this customer for the next two years from then on. You can use your current credit to fund the Nozbe account at any time.
Also, all customers who use your referral code and buy the whole year will get a will get a 15 USD / 15 GBP / 15 EUR bonus on Nozbe that can be cashed as additional time.
Referral link
To use your referral link, go to account settings and tap on "Referral program".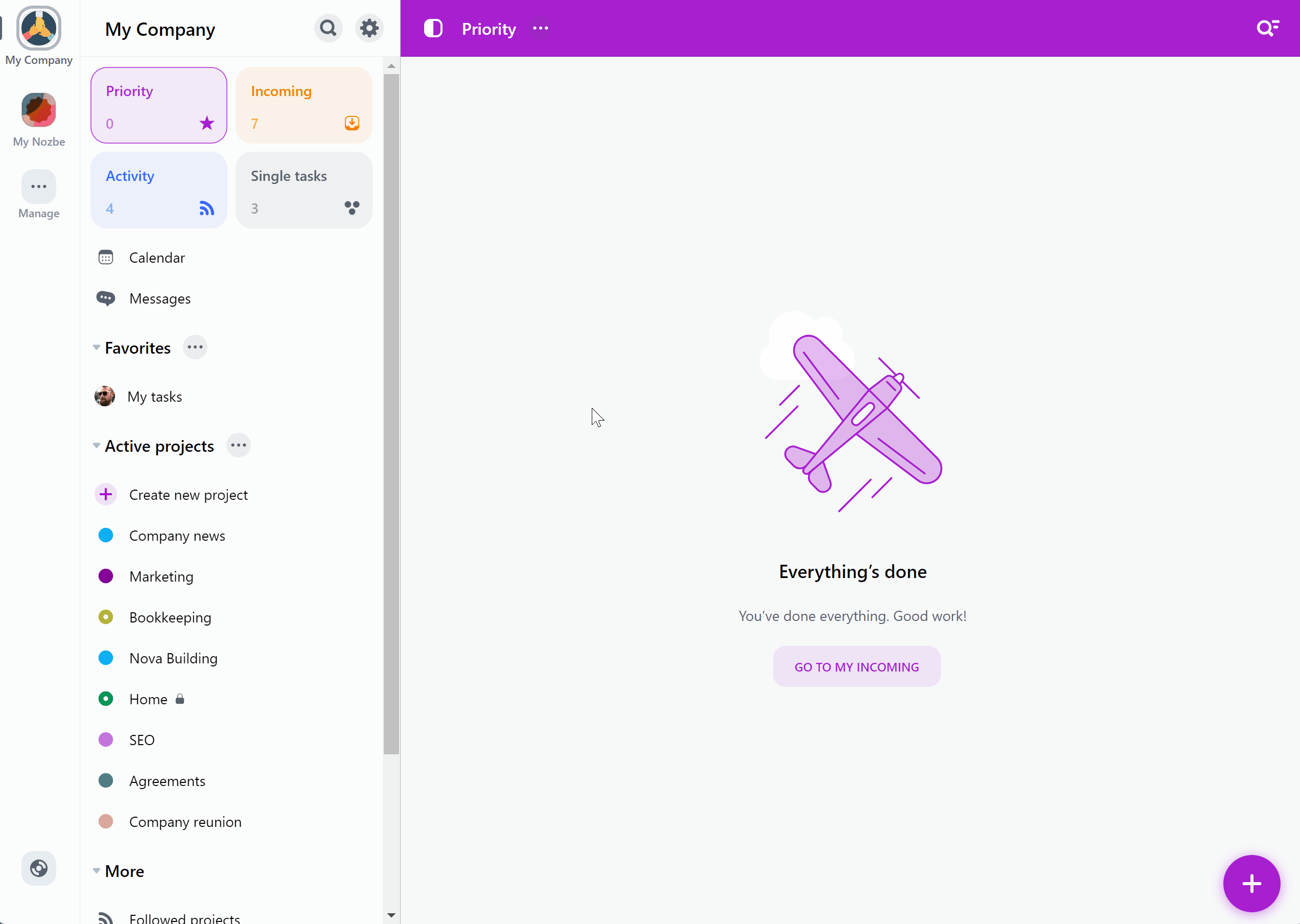 The link should look like that:
Get.Nozbe.com/…
Send this link to the people you wish to refer.
Of course, you can customize it and set your nickname at the end:
Get.Nozbe.com/YOURNAME
Purchase for your credits
For every new customer that used your referral link and purchased for a year, you get a 25% commission. Because of that, if you build up enough credits, you can use them to pay for your account.
Here is a good example - if four customers upgrade to Premium for a year with your referral link, you can pay for your account for a year free of charge just by cashing in your credit (4 * 25%)!
To pay using your credits, simply open Refer to Nozbe and use Extend your Premium plan: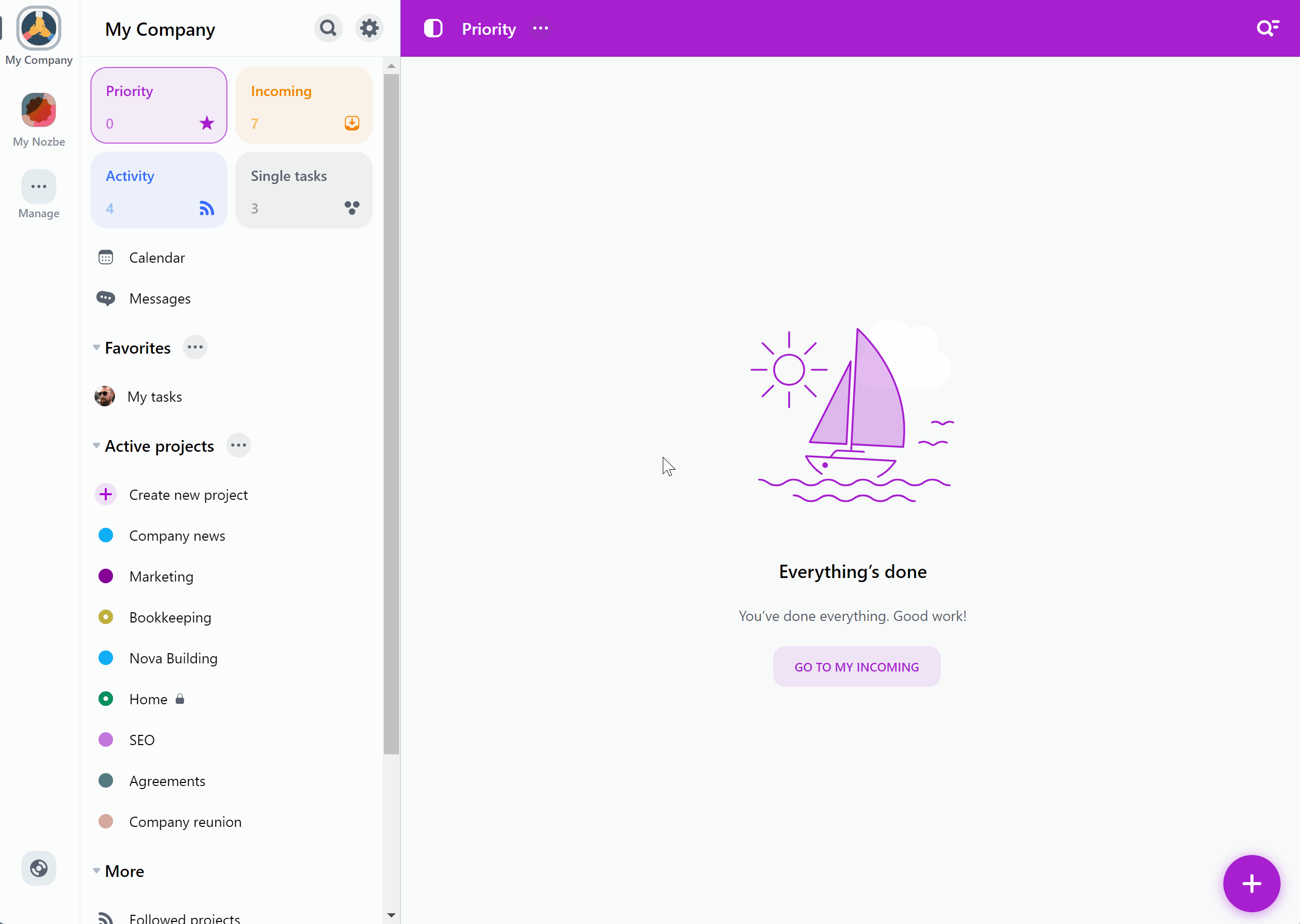 Please note that you need to have a free/trial account or Premium subscription bought via the web app to use credits. If you have a subscription purchased via Apple/Google in-app purchases, you will need to switch to our direct online payment method in the Nozbe desktop web application.
Of course, if you do not wish to purchase with your referral points, you can get paid instead. To do that, please get in touch with our Customer Support. To receive a payout, you need to collect at least 100 USD. We only issue payouts via PayPal, and commissions from new orders are suspended for 30 days until our refund guarantee expires.
Testimonial
You can also set up your testimonial, so people will know they're coming from you.
To do this, open Referral program in Settings and tap on Edit under Testimonial.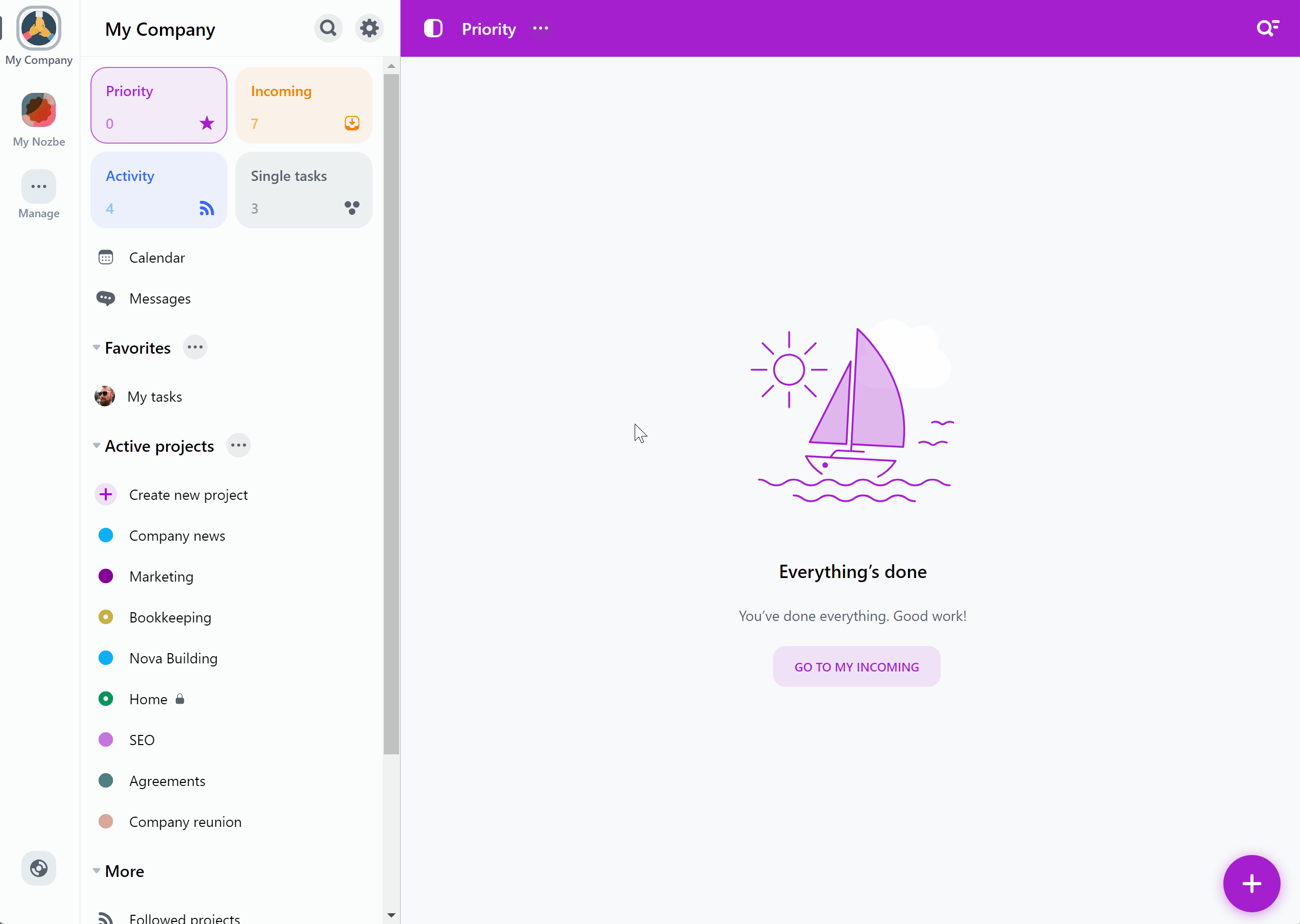 Your testimonial can be displayed on every Nozbe page if the site address includes the referral ID.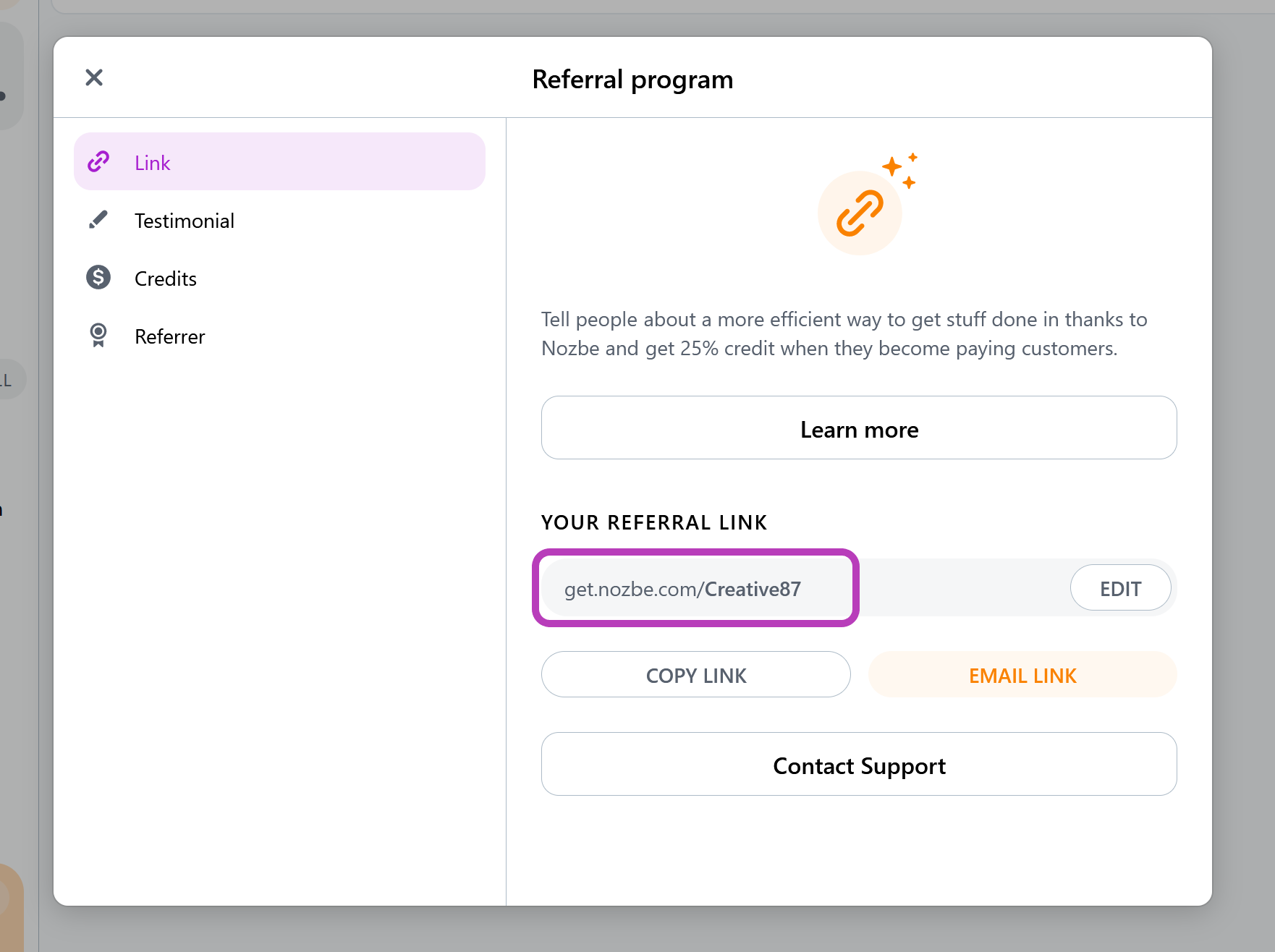 Your Nozbe user name and avatar will also be displayed.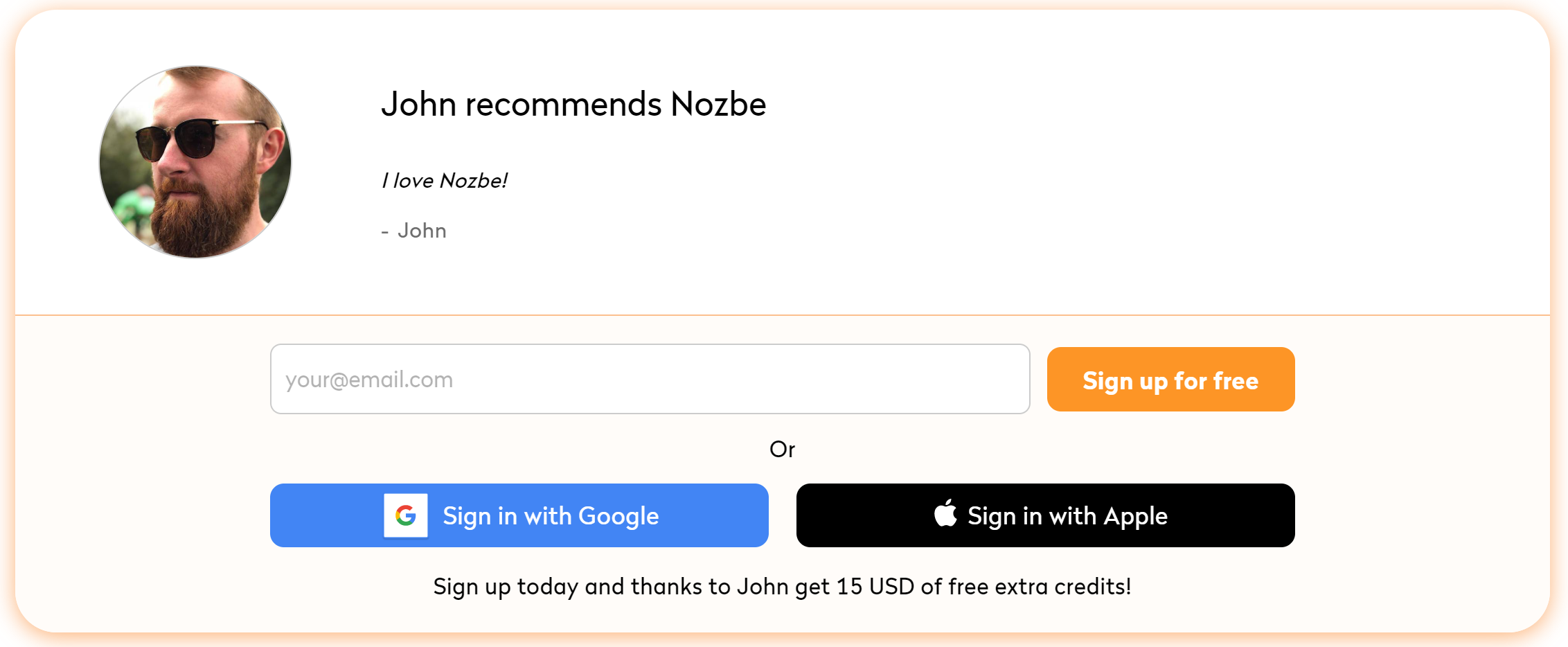 Referrer info
If someone recommended Nozbe to you, but you forgot to use their referral link, you can add it manually in the referral program view.
To do this, hit the gear icon > Referral program > Referrer. Tap the "EDIT" button, type in the referrer's ID and confirm your choice: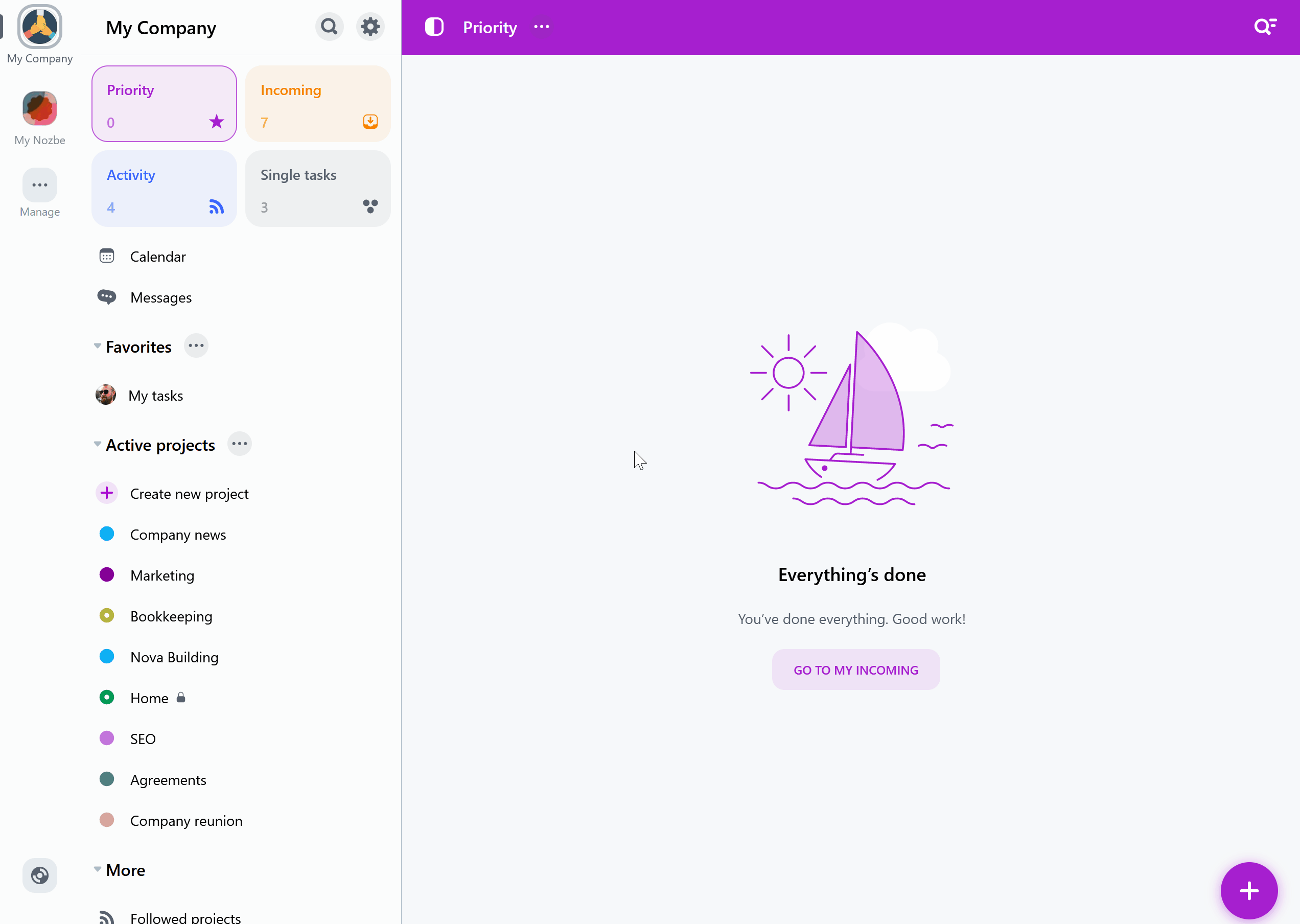 Thanks for sending us a message. We'll get in touch as soon as possible!