Adding new tasks
How to add a new task?
To add a task, go to your Priority, Single task or a Project view and tap on a big '+' button in the bottom right-hand corner. You will create a new task in the current view.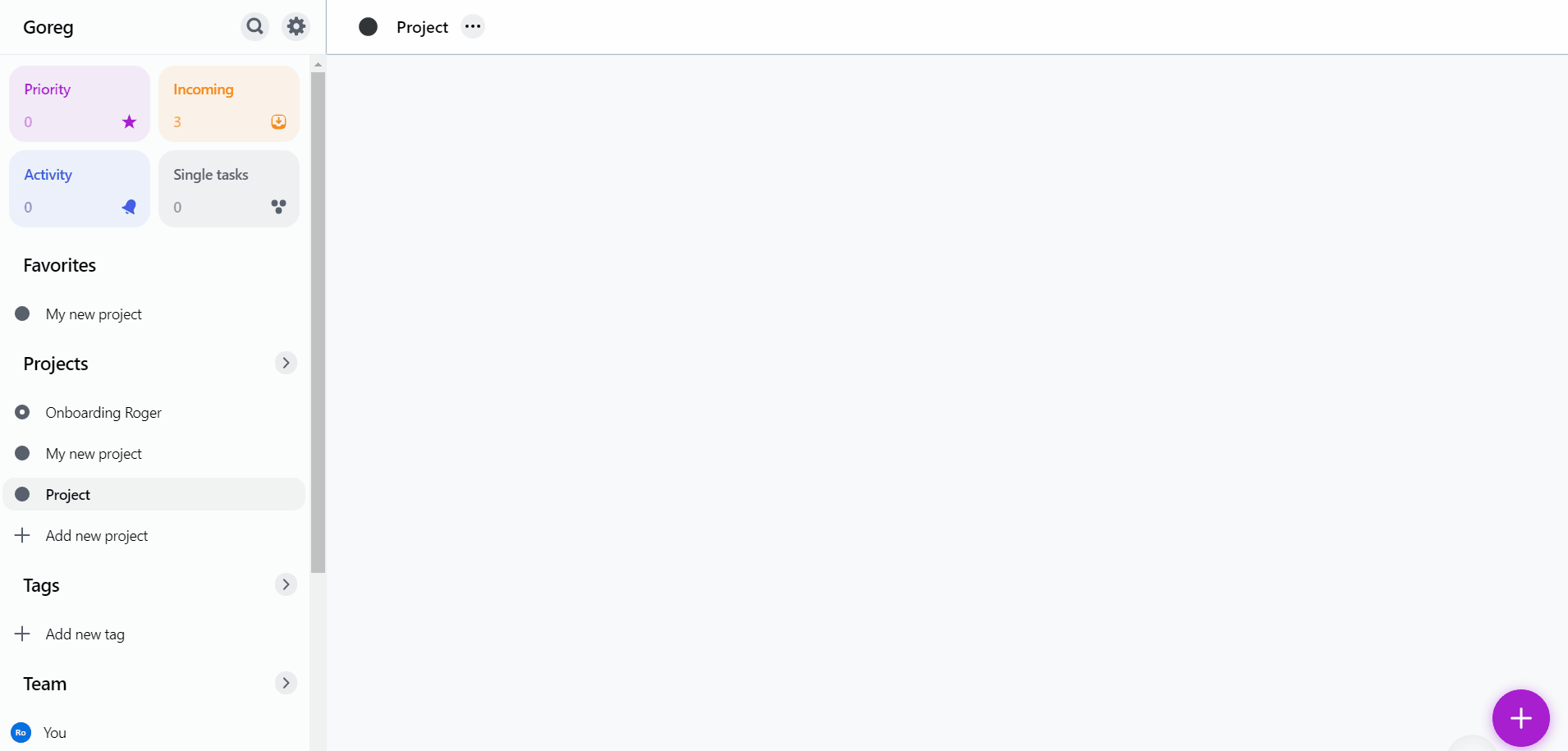 Try to populate your projects with specific, actionable tasks. This way, you'll show your team what exactly needs to be done to push things forward.
Task's Parameters
While adding a task, it's better to add various details to it. You can:
specify whether or not you want the task on top or at the bottom of your task list. You
delegate the task to someone else
add a due date
add a reminder
add a star
How can I edit a new task?
Once you create a task, you can change its parameters:
Tap here to change the project this task belongs to
If you create a task in a shared project or if you move it to one, you can delegate it to someone else. Tap on this button to delegate the task.
You can also set a due date for the task.
If a project is divided into sections, you can decide which section your task should belong to
If you don't want to miss the deadline, set a reminder for your task. You will receive a notification about an upcoming task.
Task's Details
To view the task's details, open a task and tap on the three dots. Here you can:
Mark the task as unread or reviewed
Rename it
Copy link to the task
How to complete a task
Once you're done working on a task, you can complete it by checking off the circle to the left of its name.
Completed tasks get crossed out of the list, and when you change the view, they go to the "Completed today" section located at the bottom of the task list.
After 3 am, they will be archived and will disappear from your list. You'll be able to review them any time by choosing "Show all the completed"option in the project menu under the "…" button.