Slack Integration
How to connect Slack with Nozbe Teams
With the Nozbe Teams integration for Slack, you can create new tasks and receive notifications on the ones you're already working on in Nozbe Teams - all without leaving Slack!
With this integration, you can:
create new Nozbe Teams tasks directly from Slack conversations using the "Create Task" option in the Message Menu. You'll save actionable stuff from Slack to Nozbe Teams.
get Slack notifications to ping you when someone assigns you a task in Nozbe Teams or mentions you in a comment.
preview Nozbe Teams tasks in Slack and add practical reminders.
First, you have to connect your Nozbe Teams account to Slack with a button below:


You have to confirm the request:
Next, you'll be asked to provide login credentials to connect NT with Slack.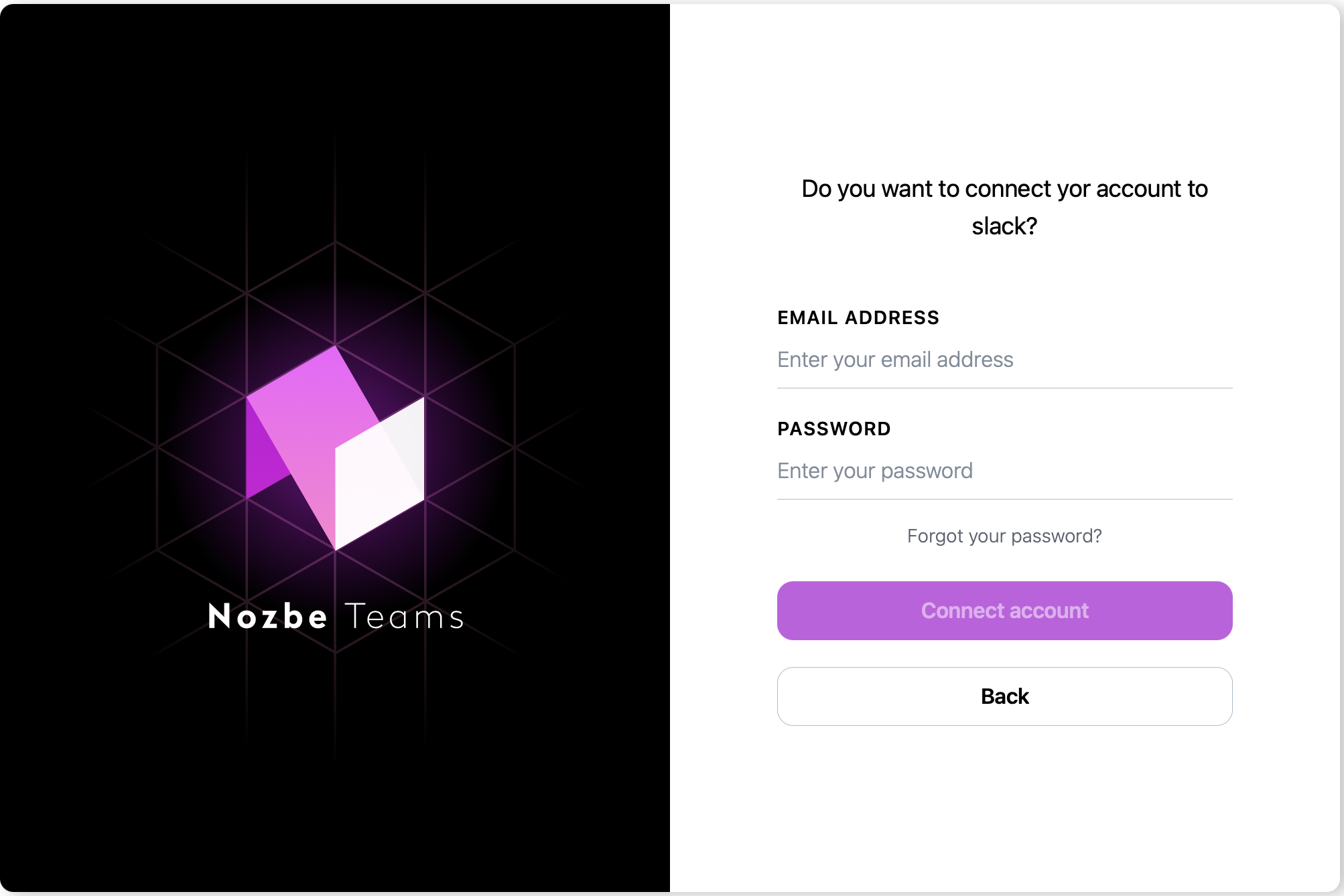 If you have 2FA active, you will need to provide One Time Password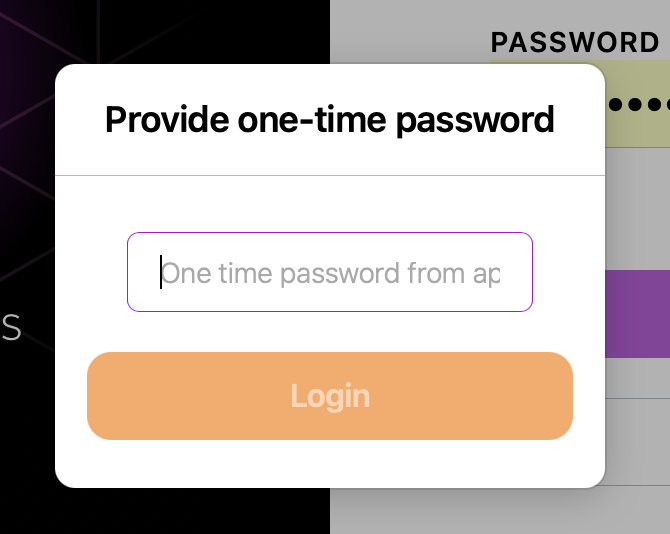 Your Nozbe Teams account would now be linked to your Slack account. You can now proceed to create tasks from Slack messages.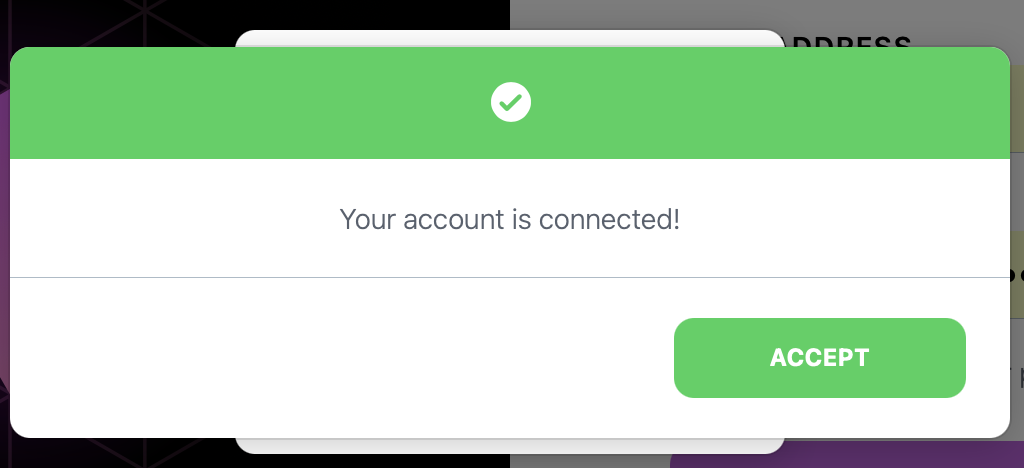 How to add tasks to Nozbe Teams directly from Slack
To add tasks from Slack messages, use the message action menu (3 dots button). If you don't see Nozbe Teams action in this menu, go to "More messages shortcuts."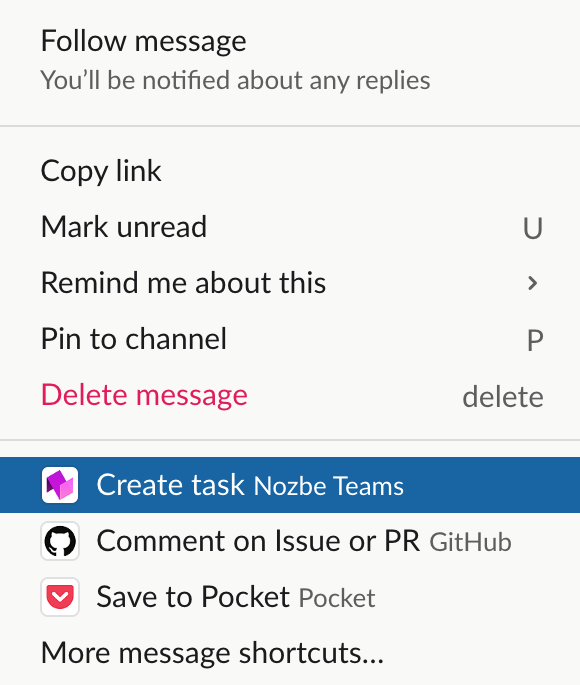 Now set the task's parameters and the comment. You can also set an assignee and a project.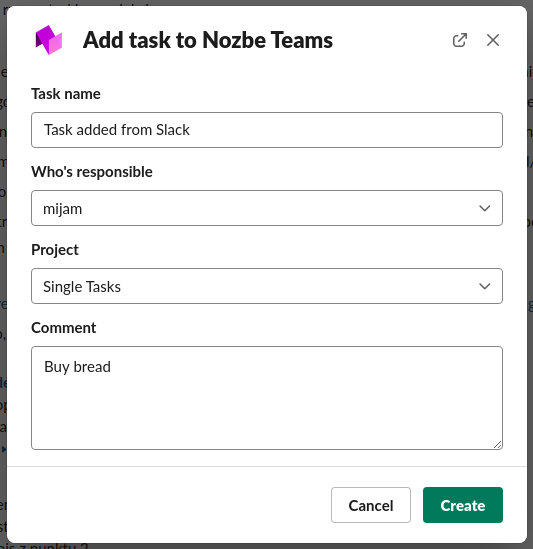 The newly created task will have a direct link to the original message.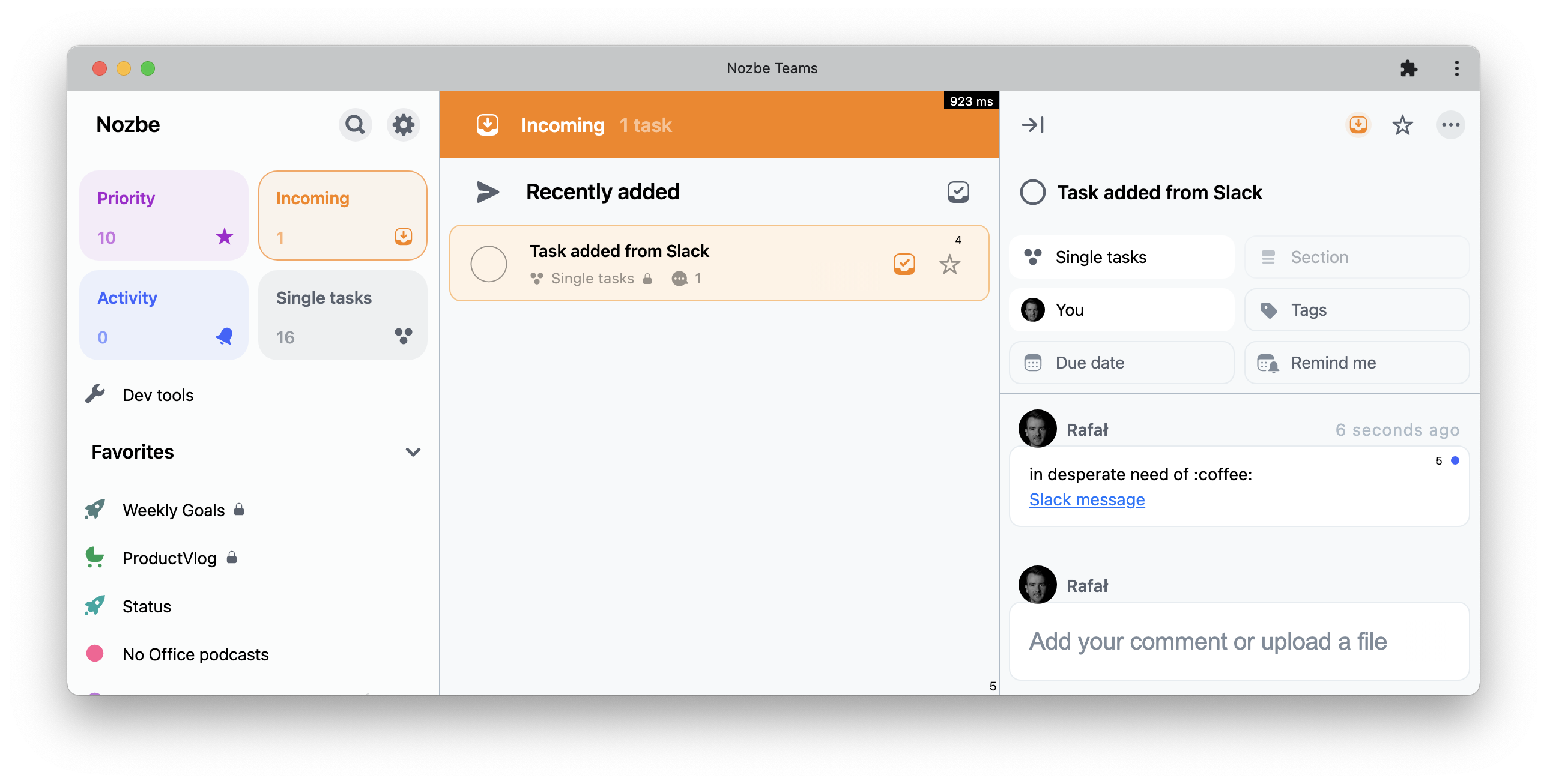 How to get Nozbe Teams' notifications in Slack
To make sure you have this turned on, go to integration settings by typing '/nozbe settings' command in Slack.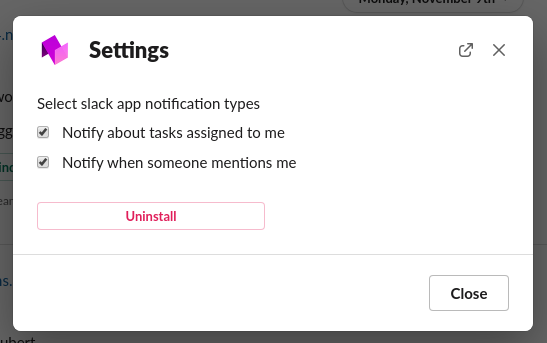 Now Nozbe Teams will send you a message once someone mentions or assign a task to you in Nozbe Teams.