Google Calendar Integration
How to connect Google Calendar with Nozbe
To synchronize Nozbe with Google Calendar, click the gear icon -> Settings -> Google Calendar. Hit the "Enable" button to enable the integration.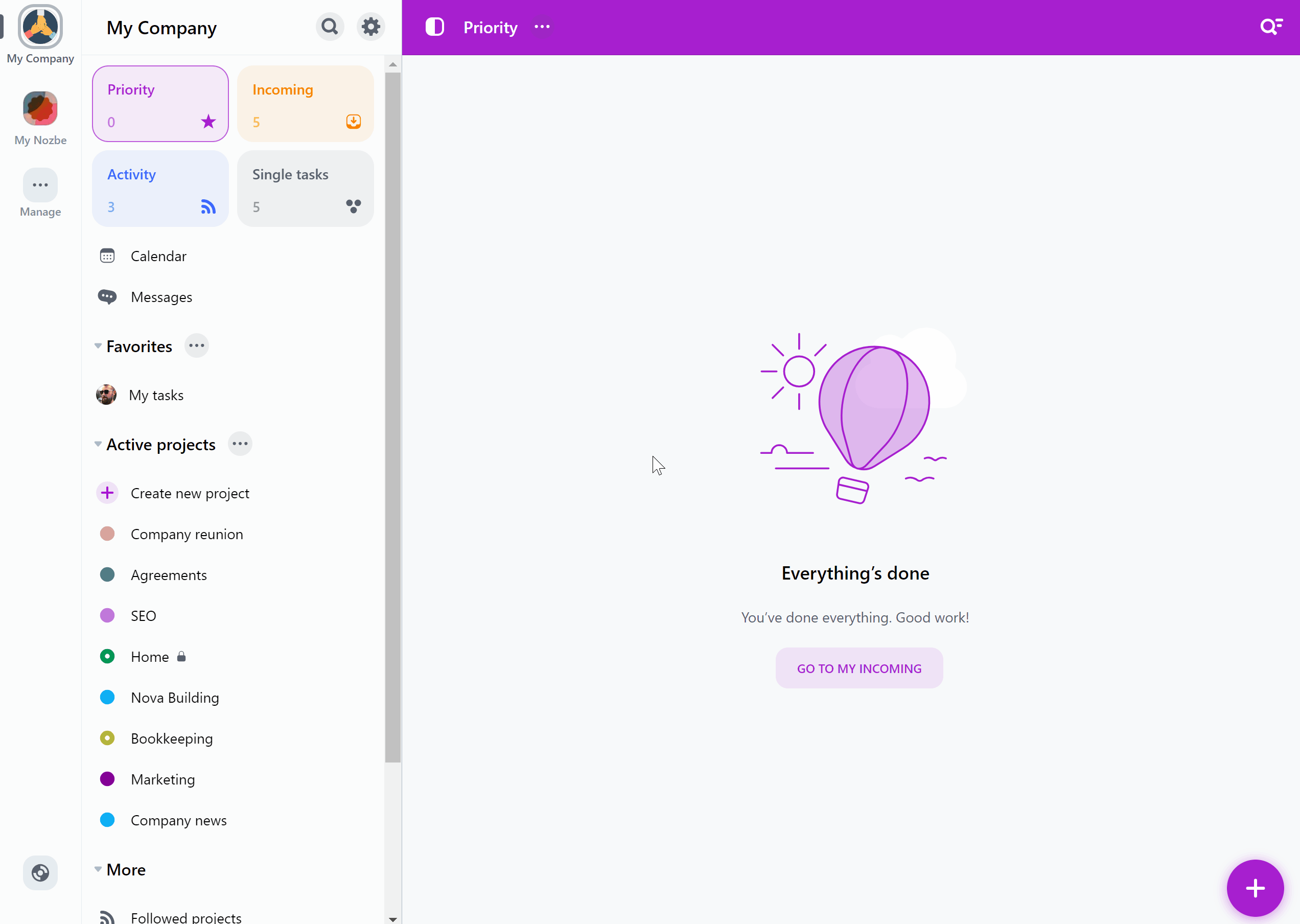 You will be asked to log in to your Google account in the next step.
And that's it!
How does it work?
Nozbe creates a separate sub-calendar in your Google Calendar, named "Nozbe - [name of a team]". You can enable the Google Calendar integration for each team you own or belong to.
All tasks assigned to you and with due dates (within active projects) will appear in Google Calendar. A new event will have the task's name, and it will contain a link to the original task.
You can also add new events to this sub-calendar, and they will be synchronized as new tasks in your Nozbe. Please note that events added in other sub-calendars won't be synchronized to Nozbe.
When you finish a task in Nozbe, the Google Calendar event will receive a checkmark character. Restoring the task will remove the mark in Google Calendar too.
If you change a due date in Nozbe, it will be synced with your Google Calendar.
When someone delegates a task with a due date to you, it will also show up in Google Calendar.